Better hearing and a better quality of life can be yours for many years with the help of the right hearing professional.
At Hearing AuD, we pride ourselves on developing long-term relationships with our clients. Relationships based on unsurpassed personal service that begins the first time you walk through our doors and continues long after your initial appointment.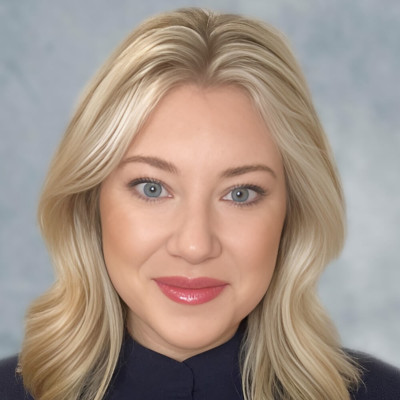 Jaclyn Charie, Au.D.

Doctor of Audiology
Dr. Jaclyn (Schnelle) Charie, founder and lead audiologist at Hearing AuD, believes in the importance of providing informative, transparent, and comprehensive hearing care to her patients. She holds a Doctorate in Audiology from the University of Pittsburgh and is an Ohio University alumna.
From the beginning, Dr. Charie has always focused on the benefits of improving her patient's quality of life. She is equipped with a diverse industry background having worked in Otology, the VA Healthcare System, and for a leading hearing aid manufacturer. These experiences have shaped her realistic approach to managing hearing loss and bringing unparalleled hearing care to those who matter most – her patients and their families.
As a native of Moon Township (class of 2007), she strives to be a community resource for all aspects of the hearing care journey. While the landscape of hearing healthcare is ever-changing, she pledges to be a reliable source for knowledge on hearing loss, amplification, and assistive listening devices.
Outside of the clinic, Dr. Charie relishes in "mom life" raising her two children Carson (6) and Juliette (4) with her husband Stan. They enjoy all things Disney, golf, Pittsburgh sports, cooking and playing with their golden retriever Penny. Dr. Charie knows you have many options when choosing your hearing care provider and she welcomes the opportunity to create a personalized treatment plan to meet your needs.